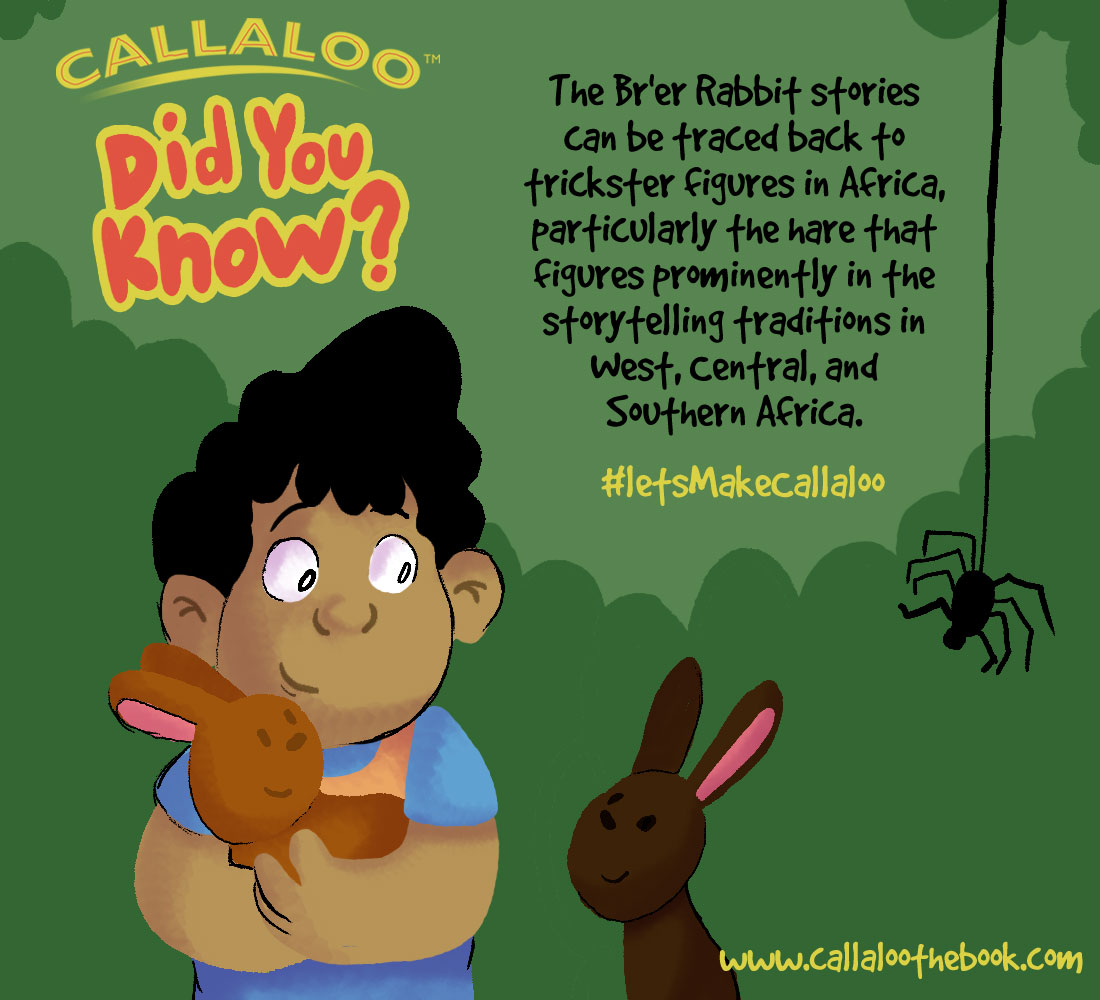 09 Feb

Do You Know About The Trickster?

We're celebrating Black History Month by remembering the history, legacy, and cultural contributions of the African Diaspora.

Did you know this?

The Br'er Rabbit stories can be traced back to trickster figures in Africa, particularly the hare that figures prominently in the storytelling traditions in West, Central, and Southern Africa.